Firms must establish a distinct brand identity to expand their client base and revenue. First impressions matter, and a well-created logo may keep customers interested for a long time. The logo not only represents the organization but also emphasizes its core values.
Just how crucial is a logo, then? Because it is attention-grabbing, establishes credibility with your target market immediately, helps set you apart from the competition, encourages customer loyalty, and is just anticipated by your target demographic. Design With Ember will mold your brand to meet the demands of the present and future hopes.
Take your branding up a notch with eye-catching logos!
Why a good logo is important?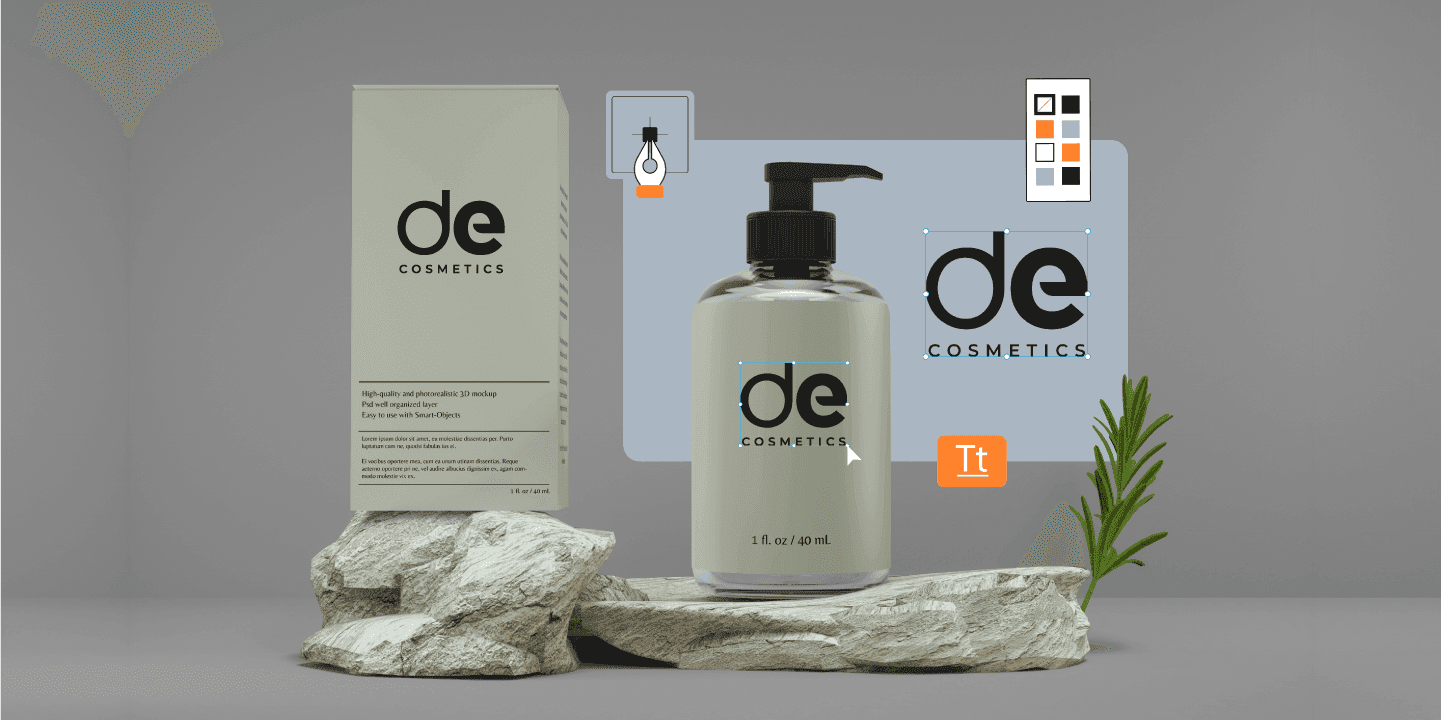 your-brand.png Here are the top 5 main reasons to consider:
1. Showcase a message
Every company needs to have a clear purpose or statement. They rely on it to set long-term goals and communicate with the right customers. In this scenario, a logo is helpful since it graphically presents some aspects of the brand to the target audience. So designers of the brand logo must give it a consistent vibe across language, color, and art. While it's essential to include the company's name, highlighting its mission is just as crucial.
2. It grabs attention
Consumers, in particular, have short attention spans these days. Businesses now have roughly 2 seconds to persuade consumers that their offerings are worthwhile.
A logo can be an effective means of branding a firm and conveying its principles to the public. The fact that customers form snap judgments about your company based on its outward appearance might work in your favor if you have a memorable logo.
3. It is the backbone of your company's brand
Simply said, effective branding relies on conveying a story that appeals to buyers' emotions. Indeed, logo design is only one facet of a company's identity, but it is the cornerstone upon which the entire brand story rests.
Your logo is the prologue to the tale you want to tell; therefore, it's essential to give it some thought before creating it. Your logo's design features can be carried over to other marketing collateral such as stationery and online content to establish a consistent visual voice for your company.
4. It sets you apart from the competition
Don't be afraid to take risks while designing your logo, as this is where buyers will learn what sets you apart from the competition. There may be fifty other coffee shops in your city, but only yours is dedicated to environmental responsibility, as evidenced by your logo's green, earthy design.
A well-designed brand logo's perfect image or font can convey anything from the firm's reputation (professional, relaxing, entertaining) to its mission (entertainment, productivity, creativity). In other words, your logo is the stage upon which you can tell them what you stand for and how you differ from the competition.
5. It fosters brand loyalty
The company's emblem deserves special notice while discussing the importance of building brand loyalty. As a rule, customers must be exposed to the logo several times before mentally "sticking" to it.
Over time, they think about giving the company's offerings a shot. A well-designed logo is an excellent tool for turning casual curiosity into dedicated brand advocacy. Putting a company's logo on anything from coffee mugs to T-shirts is a proven way to boost profits.
What are the benefits of having a mascot logo design?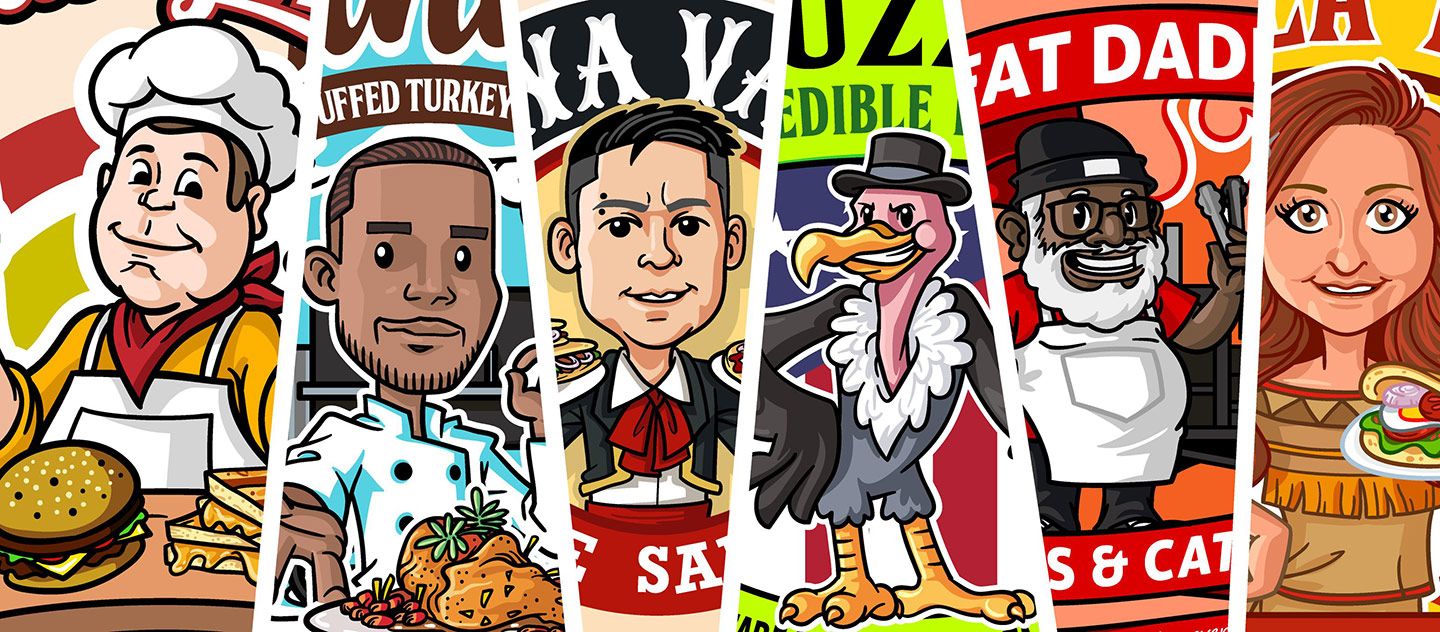 1. Attention
Having a mascot with a unique style or motif that is also bright and colorful is an excellent approach to attract attention. Thanks to their unique vocal abilities, some mascots can lend their likeness to a radio or TV commercial by narrating it or making lighthearted comments.
2. Brand recognition
Unique mascots can become so identified with a specific company or product that they are instantly recognizable even if the name or emblem of the business is absent. The names of these mascots have the potential to become household words.
3. Popularity amongst a large audience
Indeed, a well-executed mascot may significantly increase brand awareness and exposure across various demographics. When more customers identify with the brand mascot, they are more likely to take an active interest in the marketing campaign. Better brand recognition and, if the mascot becomes widely recognized, possibilities to license the mascot for use on the merchandise are the results.
Design With Ember - A one-stop destination for transforming your brand
We are the go-to team for launching innovative businesses, rebranding established ones, and anything in between. Our method is straightforward: we focus on every facet of your brand to ensure it accurately represents and conveys your objectives, accomplishments, and product story. We have the best logo design services. Our professional designers and developers team has won numerous awards and can make your ideas a reality. We guarantee your complete satisfaction with the high-quality services we give. Thanks to our extensive experience in logo design and other forms of digital problem solving, we can confidently provide services of the best quality at competitive rates.
Here are a few more reasons why us:
1. Immaculate design
Regarding aesthetics and usability, we've got you covered with some of the most impressive designs. We don't take a cookie-cutter approach but tailor our services to each client's business, objectives, and successes.
2. Award-winning designers
Simply put, we're a fun group of people. Your experience with our staff will be both productive and pleasant. We strive to deliver outstanding service you will appreciate and recommend to others. We promise to keep you updated every step of the way and to be by your side during the entire procedure.
3. Guaranteed satisfaction
We hope you find our product to be as satisfying as we have. If that's not the case, we'll keep iterating until you're satisfied with the final product. Our skilled designers will work within the parameters you provide to create visual representations of your ideas. We insist on having happy customers and will not settle for anything less.
4. Attention to detail
We are distinguished from competitors by the meticulousness with which we manage projects, the precision with which we adhere to deadlines, and the overall quality of our work. Our innovative thinking lets us stay on schedule and within your budget.
5. Creativity
When we collaborate with your firm, we use our combined experience in branding, design, advertising, public relations, research, and strategic thinking to good use. Your materials will be not only aesthetically pleasing but also highly effective.
Step up your game with attractive logos
Now that you know the importance of logos, Design with Ember is the company you need to contact. With our game-changing logo design approach, you can revolutionize your branding.